2023 will be a great year for minimalism in jewelry
On 05/03/23 // Indie-fashion
This article originally appeared at IndieYesPls: What is minimalism in jewelry?
Link and pearl necklace in hero by AUROUSATELIER
Minimalism in jewelry is about creating the mood of simplicity, completeness and restraint. In jewelry, that's done using clean lines and basic shapes to create pieces that are elegant and understated. Minimalist jewelry will typically feature geometric shapes and muted colors, giving it a modern, sober aesthetic.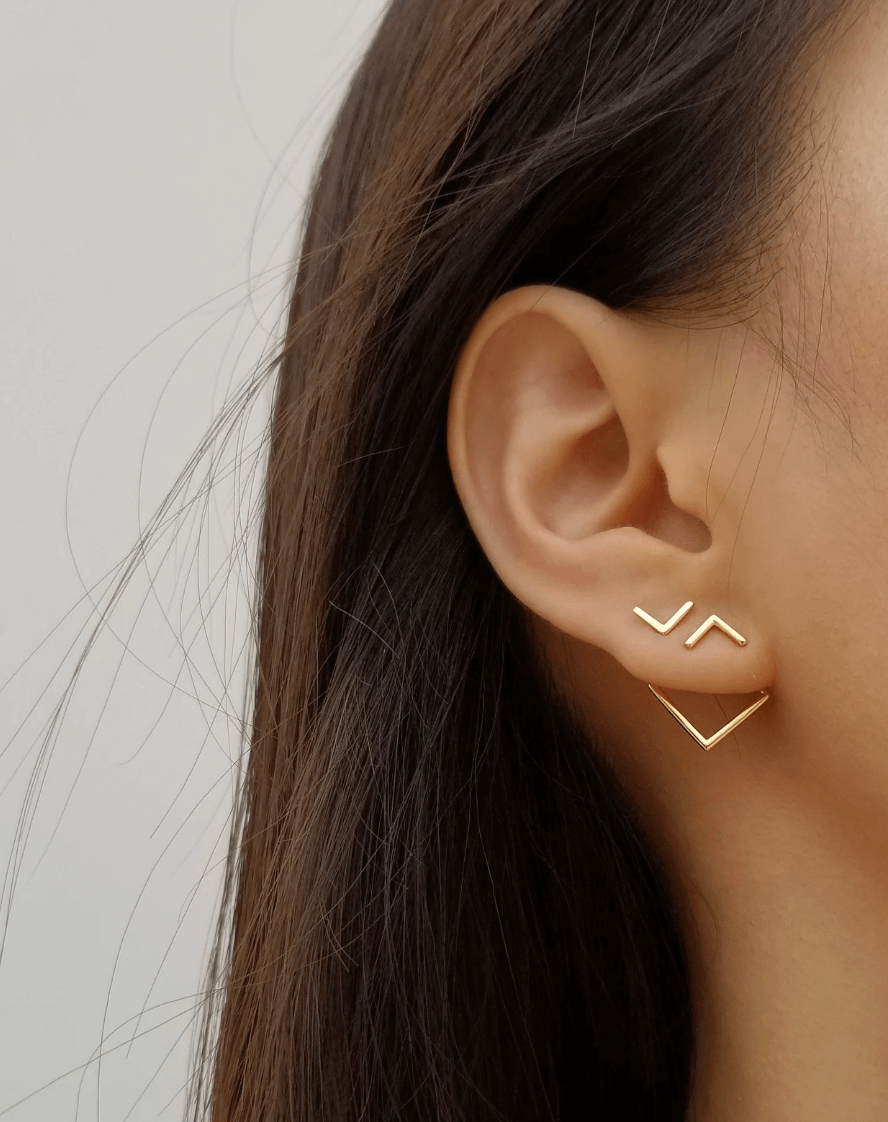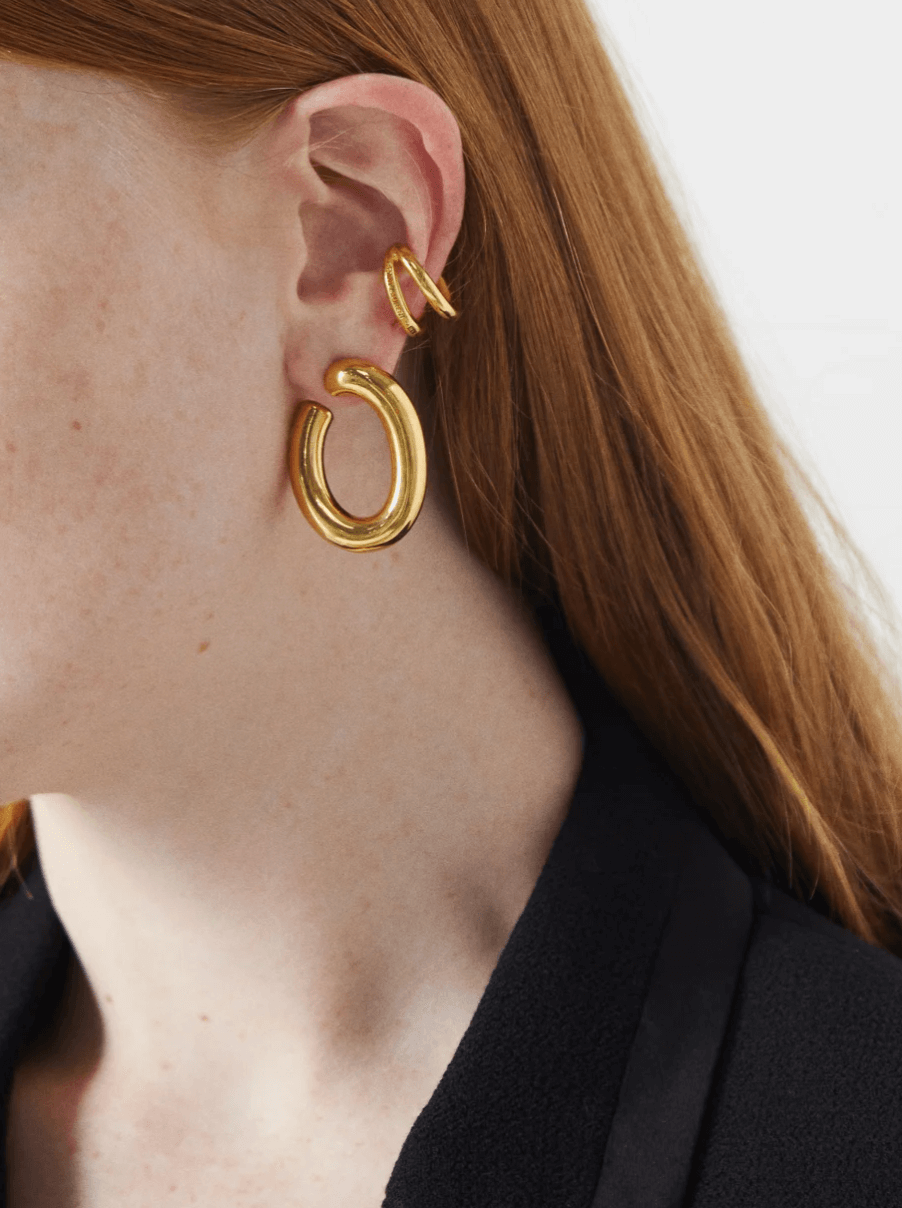 Etsy: GoldSpoonJewelry, Ear jacket earrings
Matches Fashion: Saint Laurent, Set of two V shaped ear cuffs
The core tools of minimalism is avoiding the combination of too many materials and styles, instead the simlicity of the piece should show off good craftsmanship as well as taste for combining tones and finishes.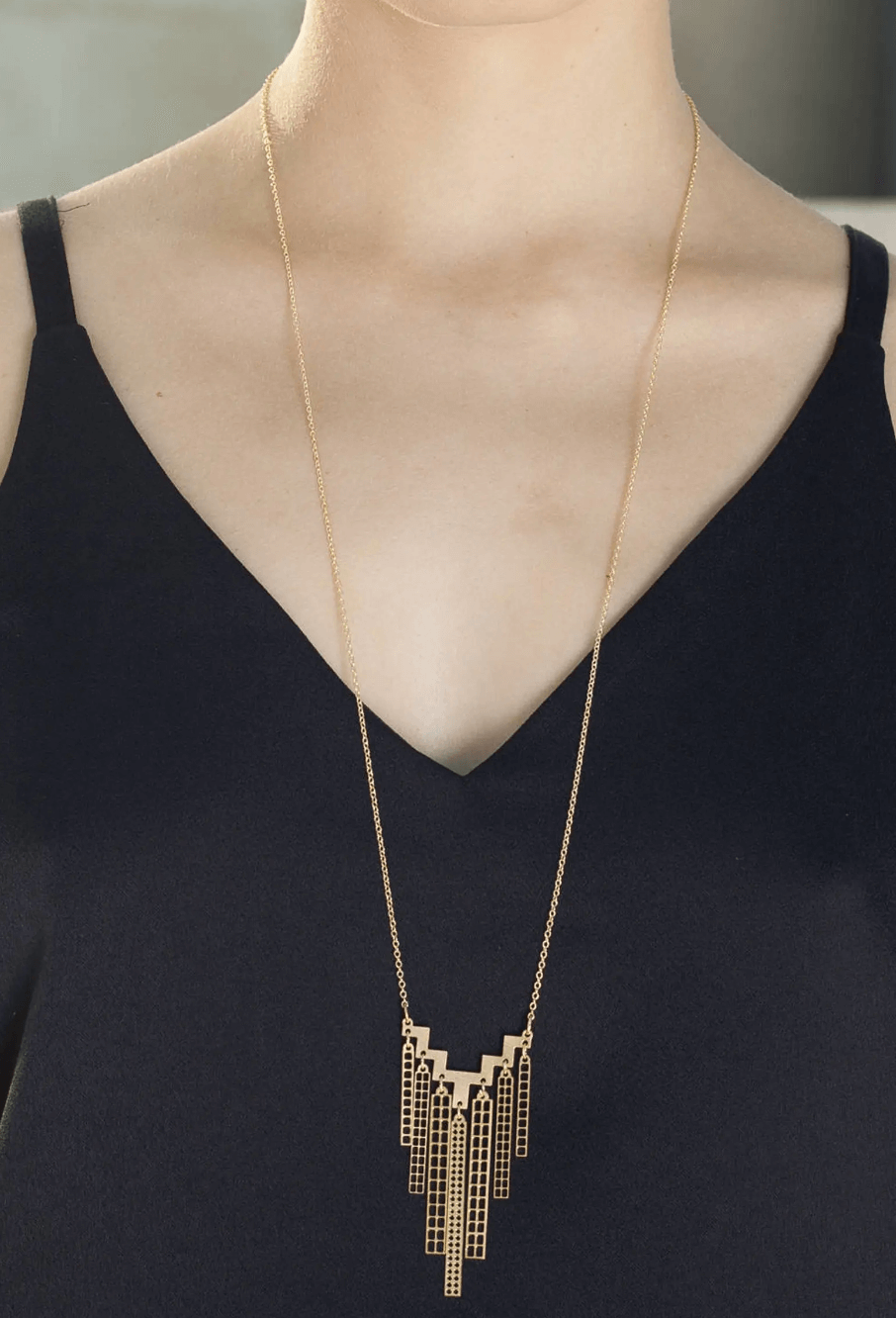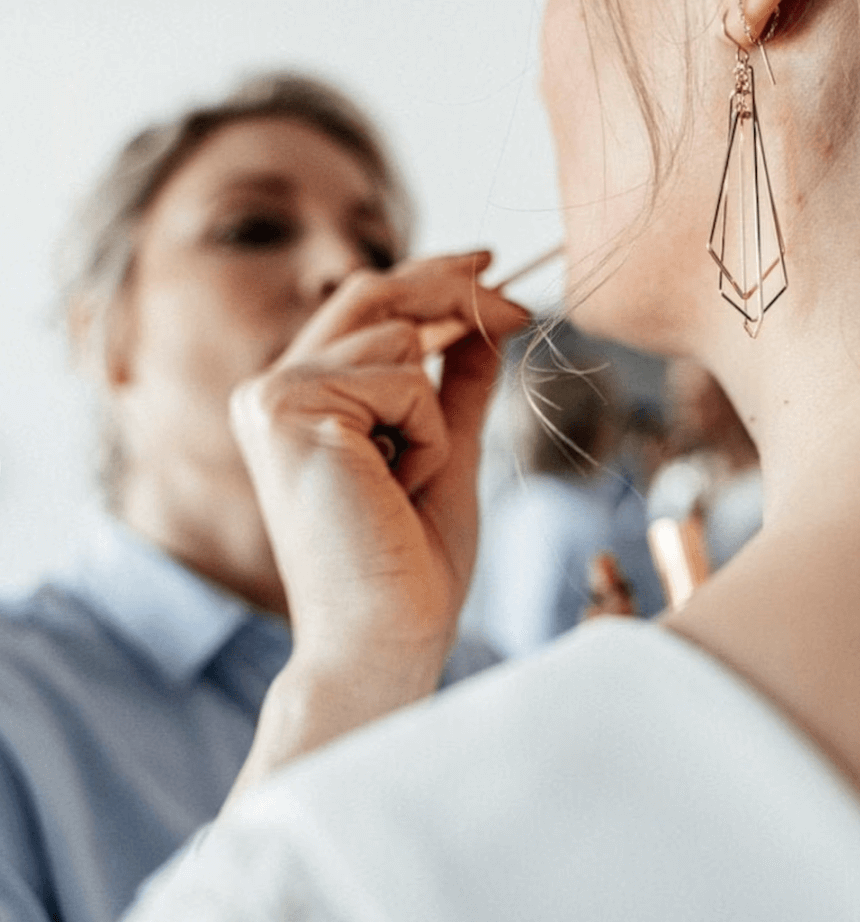 Etsy: ShlomitOfir, Manhattan necklace
Etsy: SimplySerasi, Art deco geometric earrings
Minimalist jewelry is a way to keep your look understated and elegant. It's one of the most popular aesthetics out there, especially with the upper middle class. So, depending on your goal, you can use minimalist jewelry to dress for success.
Its simplicity, lack of excess ornamentation make it a popular choice for those who want avoid looking too flashy or gaudy! Additionally minimalist pieces typically feature clean lines which allow you mix-and-match with other outfits in our closet.
People who like minimalist aesthetics in fashion usually want to get more of it using minimalist jewelry.
Minimalism is easy to style
The appeal of minimalist jewelry is that it is simple and doesn't have a lot of extra things on it. That makes it elegant by default as well as very hard to style wrong. Minimalism means clean lines and basic shapes. That makes this jewelry easy to match with all sorts of clothes aestetics. Also, it is understated. That means it won't look too flashy or gaudy.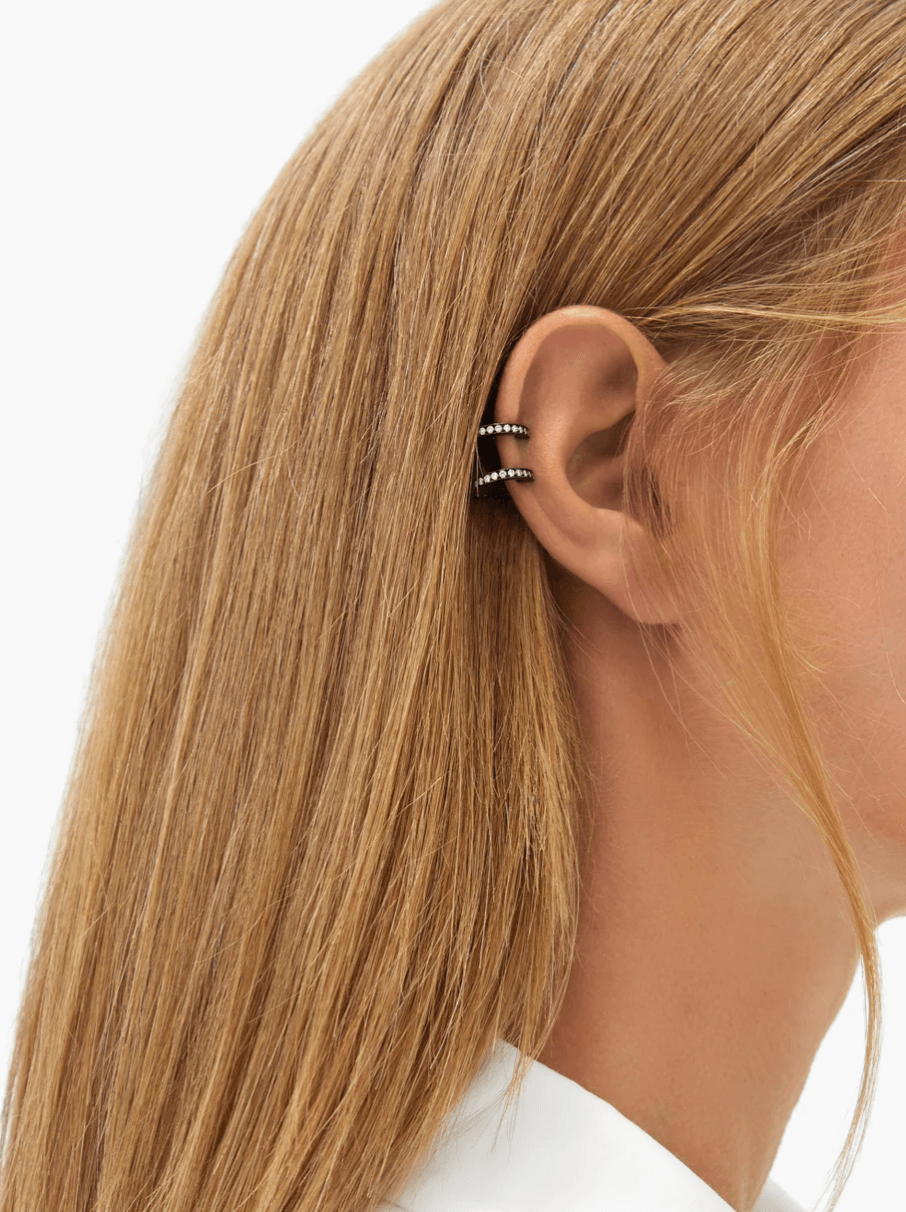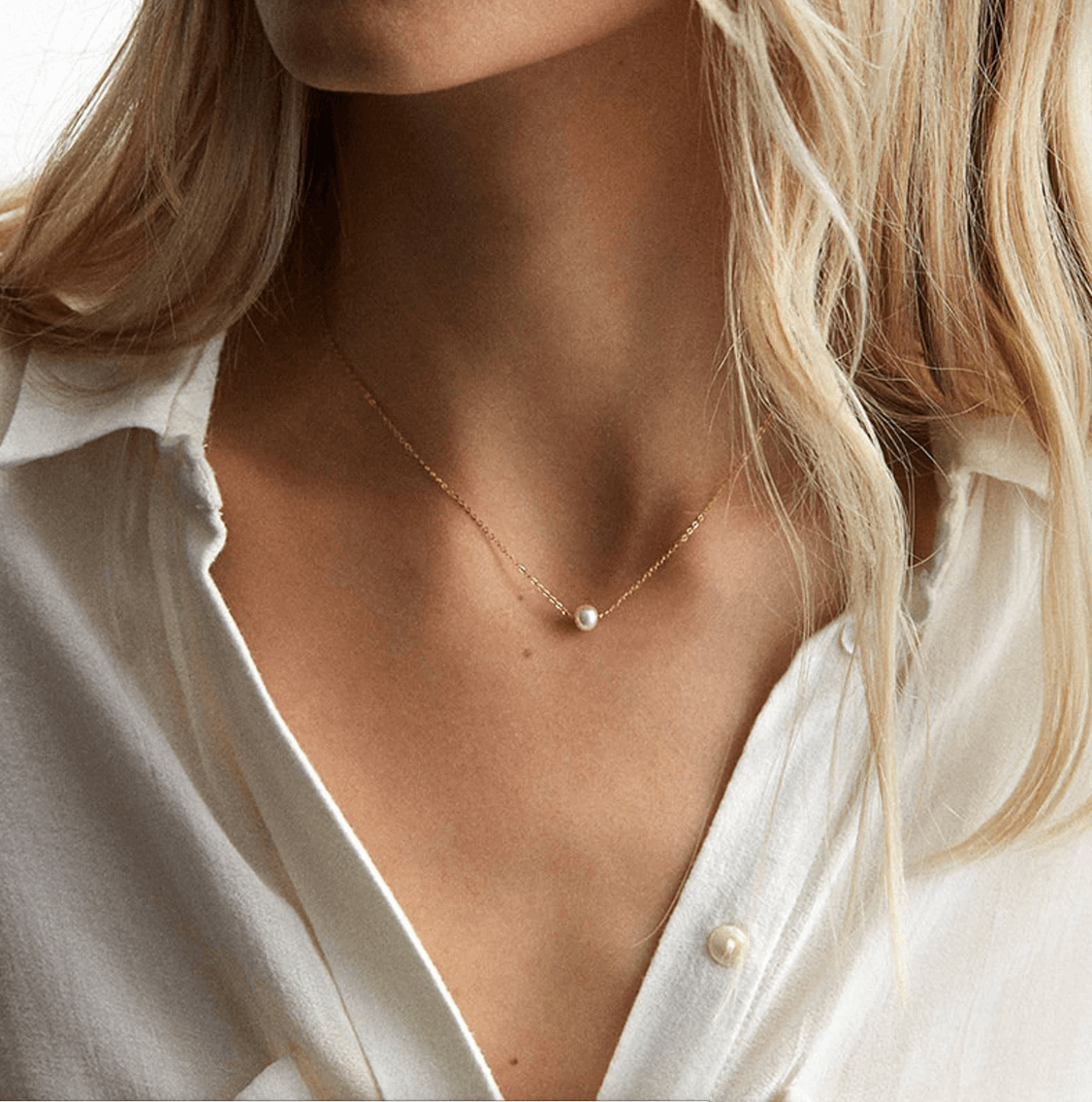 Matches Fashion: Repossi, Berber diamond black gold ear cuff
Etsy: SilverDesignStudShop, Dainty necklace
Aesthetic fashionistas often appreciate minimalist jewelry for its elegance and simplicity. By avoiding excess ornamentation, these pieces keep the focus on the wearer's outfit and overall aesthetics, without drawing attention to the jewelry.
Art deco: Minimalist jewelry as a statement
Statement minimalist jewelry can also make a basic look more elegant. Delicate necklaces and simple stud earrings can add a touch of refinement to any outfit. When choosing minimalist jewelry, it is important to select pieces that are well-crafted and made from high-quality materials.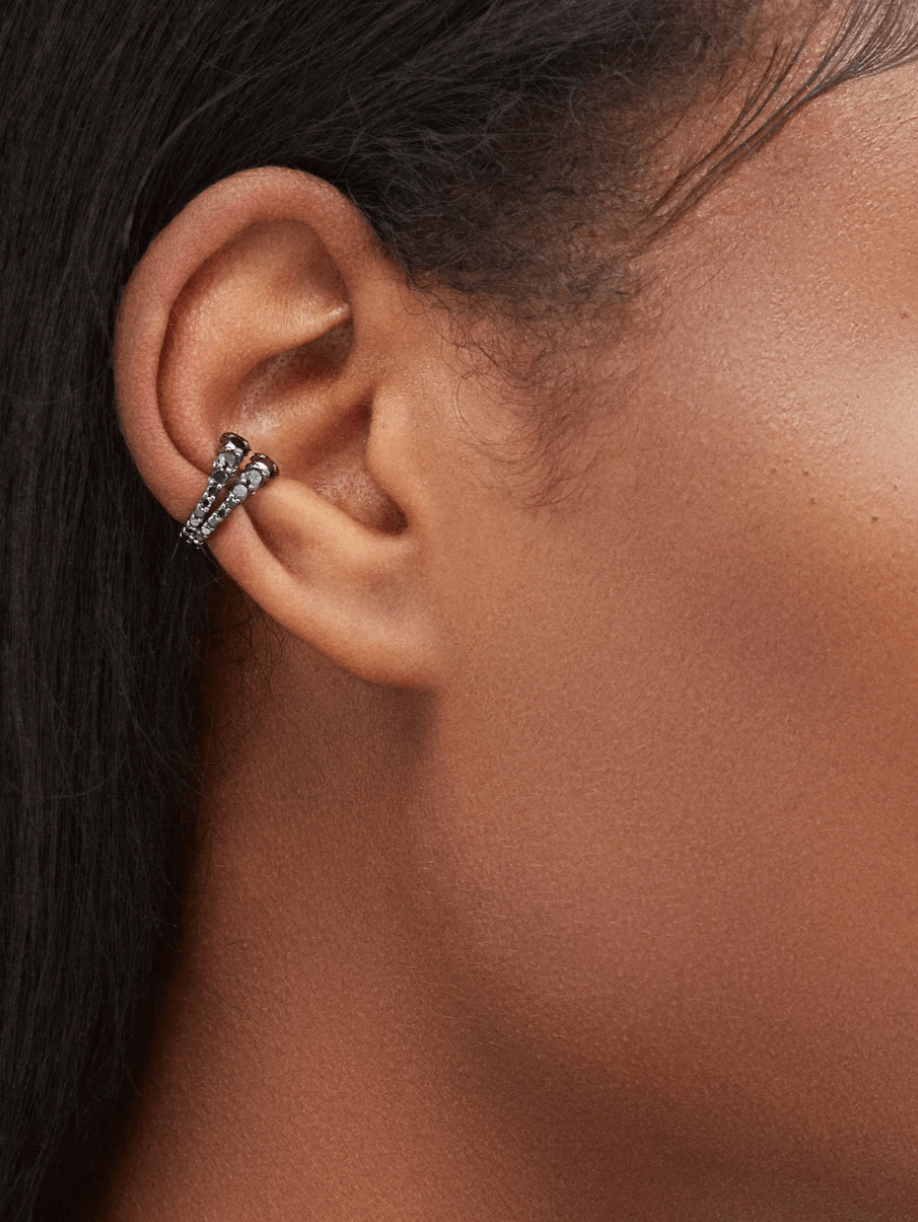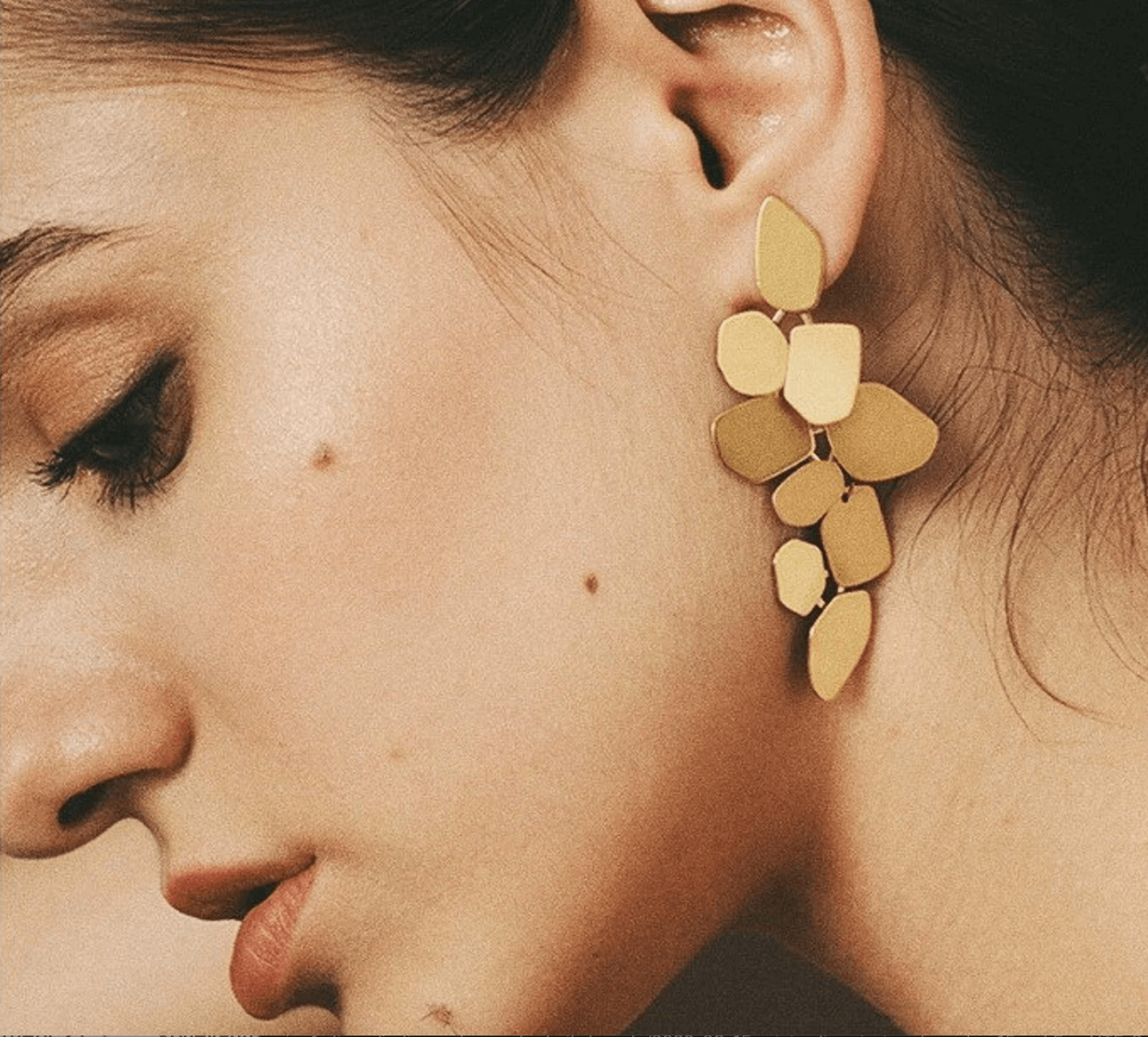 Matches Fashion: Melissa Kaye, Aria diamond and gold ear cuff
Etsy: MUSEENDLESS, Geometric earrings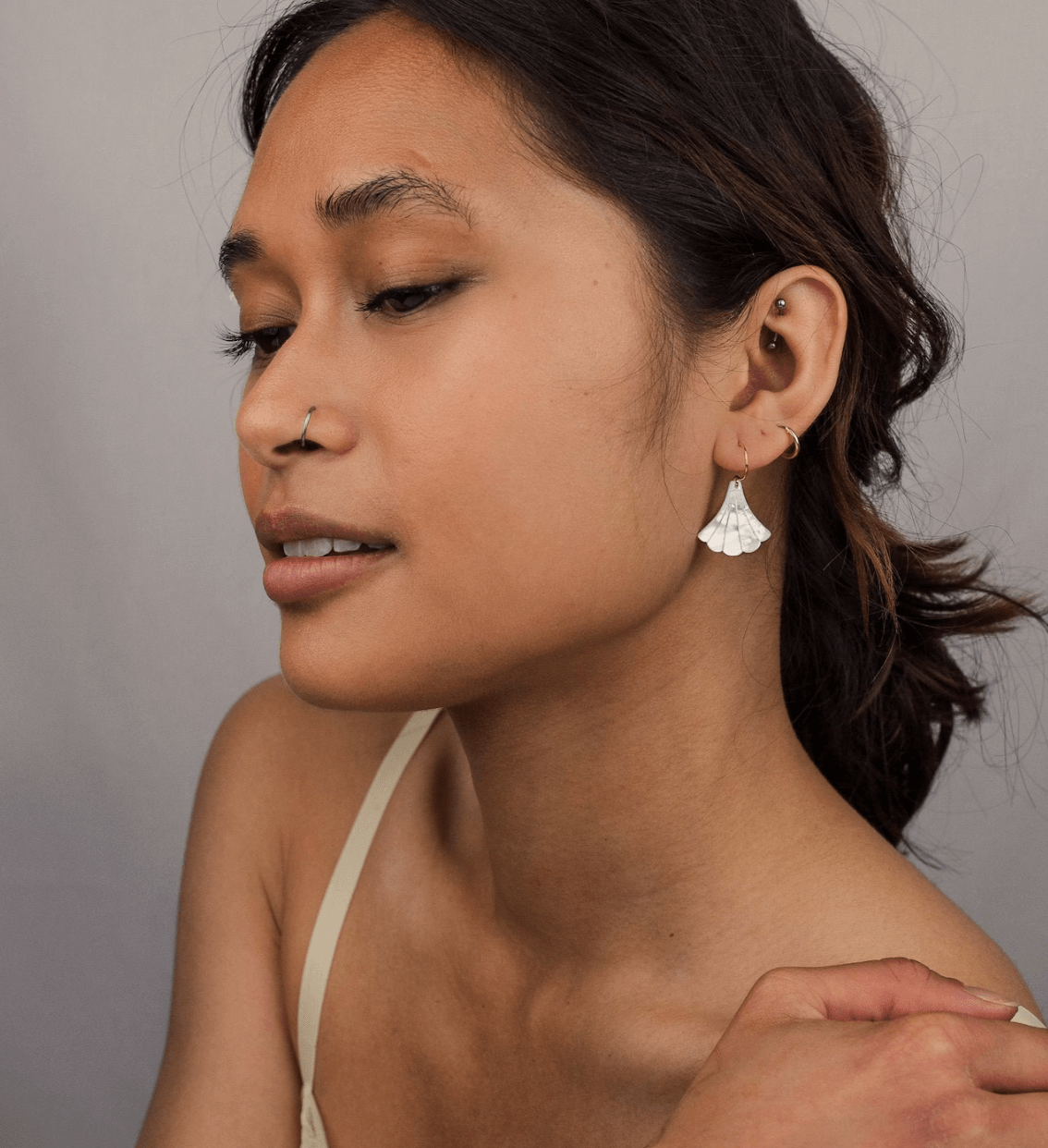 Etsy: Ayajewellery, art deco bracelet
Etsy: SilkPurseSowsEar, Art deco pearl earrings
You will find the best niche of minimalist jewelry for that if you go into art deco minimalism. That would make the minimalist jewelry the statement piece of your look.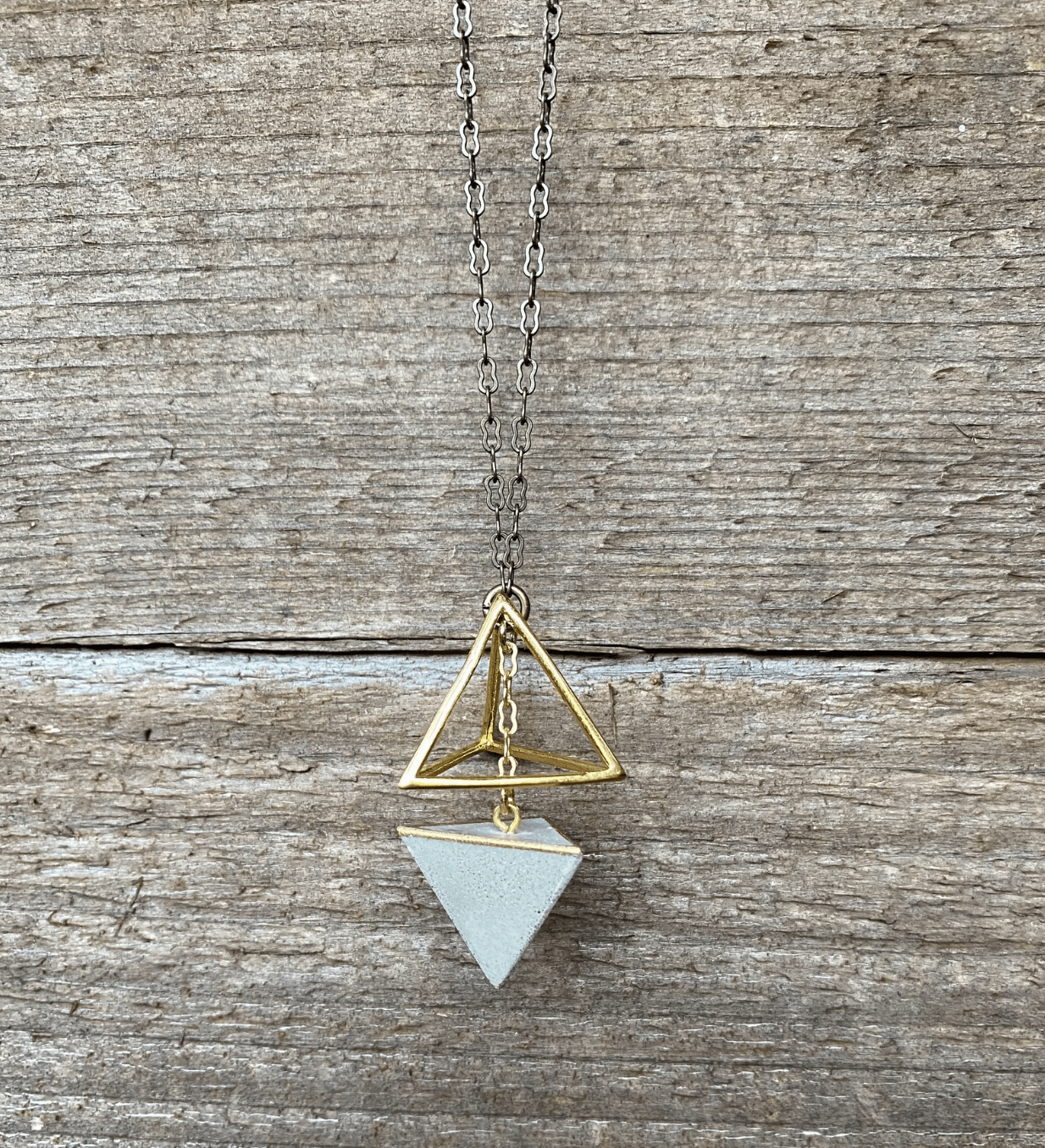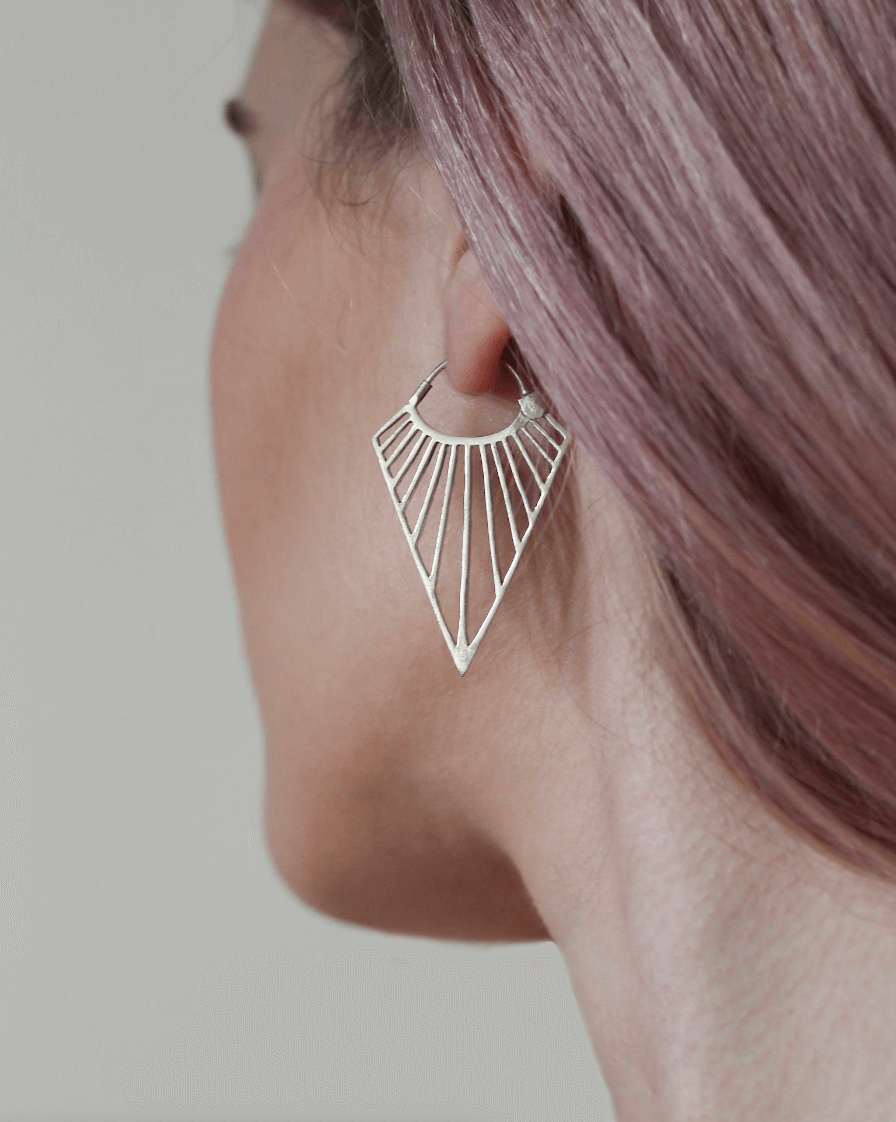 Etsy: MonaDoesConcrete, Art Deco pendant necklace
Etsy: NouMoon, Art deco earrings
Minimalism is as close to normcore as you will find on IndieYesPls. While many people are drawn to that traditional, sleek designs of big brands like Christian Dior for their sense appeal and luxury feel; there's an entire community who prefer something more alternative.
But indie aesthetics can feature minimalist jewelry pieces as well - it's all about making a unique, stylish combo. Minimalist jewelry fits well into grandmacore, more dainty pieces to academia aesthetics and cottagecore. Some of the darker, metalic pieces would look good in steam punk aesthetic.