20+ Luxe Looks: Wintery Rich Girl Manicure
On 11/04/23 // Beauty
Are you looking for a way to explore your fantasy of Modern Day Royalty?
It's easy to imagine yourself as an effortlessly chic influencer, strolling through their giant but minimalistically empty mansion with the perfect manicure.
Well, at least one part of that fancy is easy to get in real life. While an understated and elegant rich girl manicure probably won't be your ticket to the upper class, why not unlock your inner royalty?
This winter, the latest trends dictate a combo of the subtle chic look with a power statement done in a feminine way. That's where effortless sophistication meets elevated glamour. Take the step to explore this mood!
Give Your Nails the Flawless & Subtle Glam
There is a way to look like a rich heiress without resorting to over-the-top ostentatious looks. Some call it the old money aesthetic, but quite frankly, it can be more fun that that.
Let's look at this winter's formula for the chic manicure – one that nods to classic elegance but shows just a hint of feminine boldness.
The first step is to find the nail color. I'm sure you would have guessed that pinks and light neutrals are great options that bring a touch of modern sophistication. But there's no need to stop there.
If your clothes tend to be minimalist and toned down, you've got room for a bit of color on your nails.
Understated but Spicy Elegance
Zesty light yellow, lilac or a powdery blue can still work, or - if you're into the darker and fiercer aesthetic trends - a black tip French mani can work too.
Other than that it's the look of the minimalist rich girl once again: subtle donut glaze, light pink nails, and milky manicures that are versatile enough for day and night.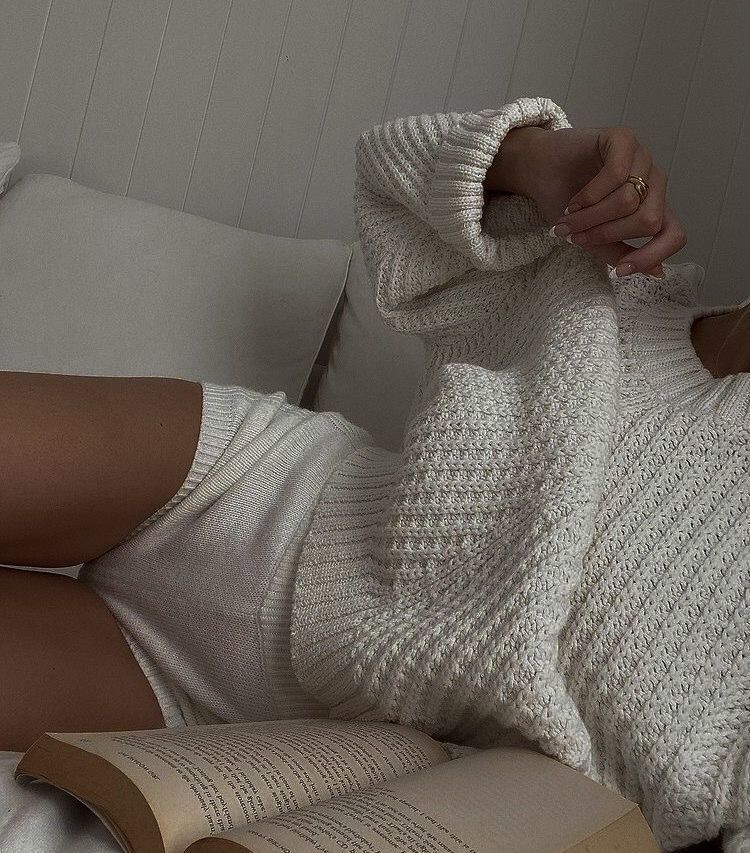 Silver tip French nails sparkle beautifully in dim light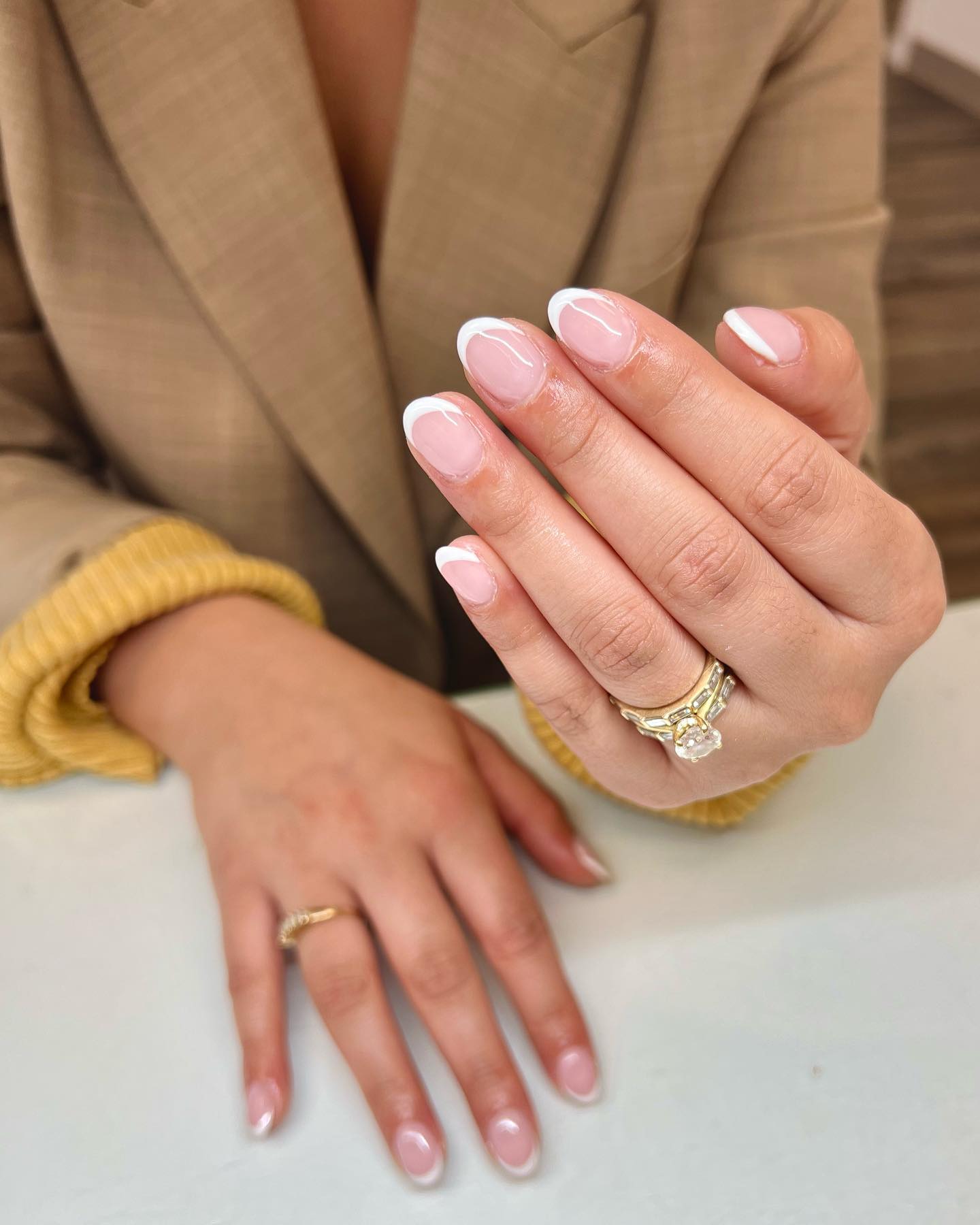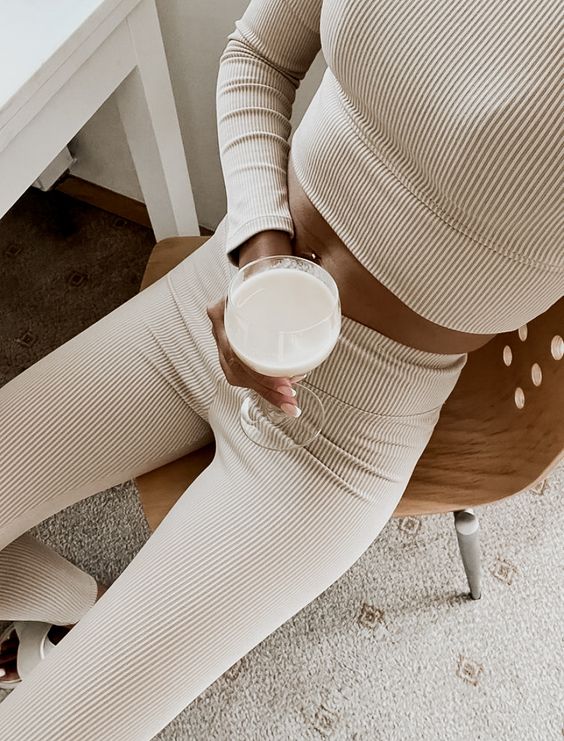 Classic French mani from @prestigebeautybar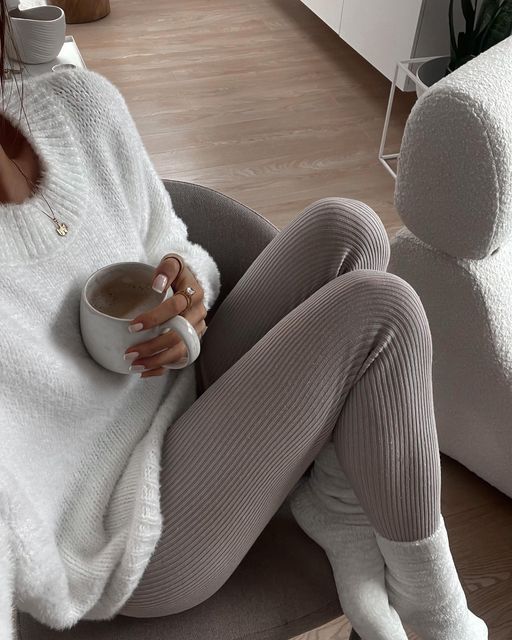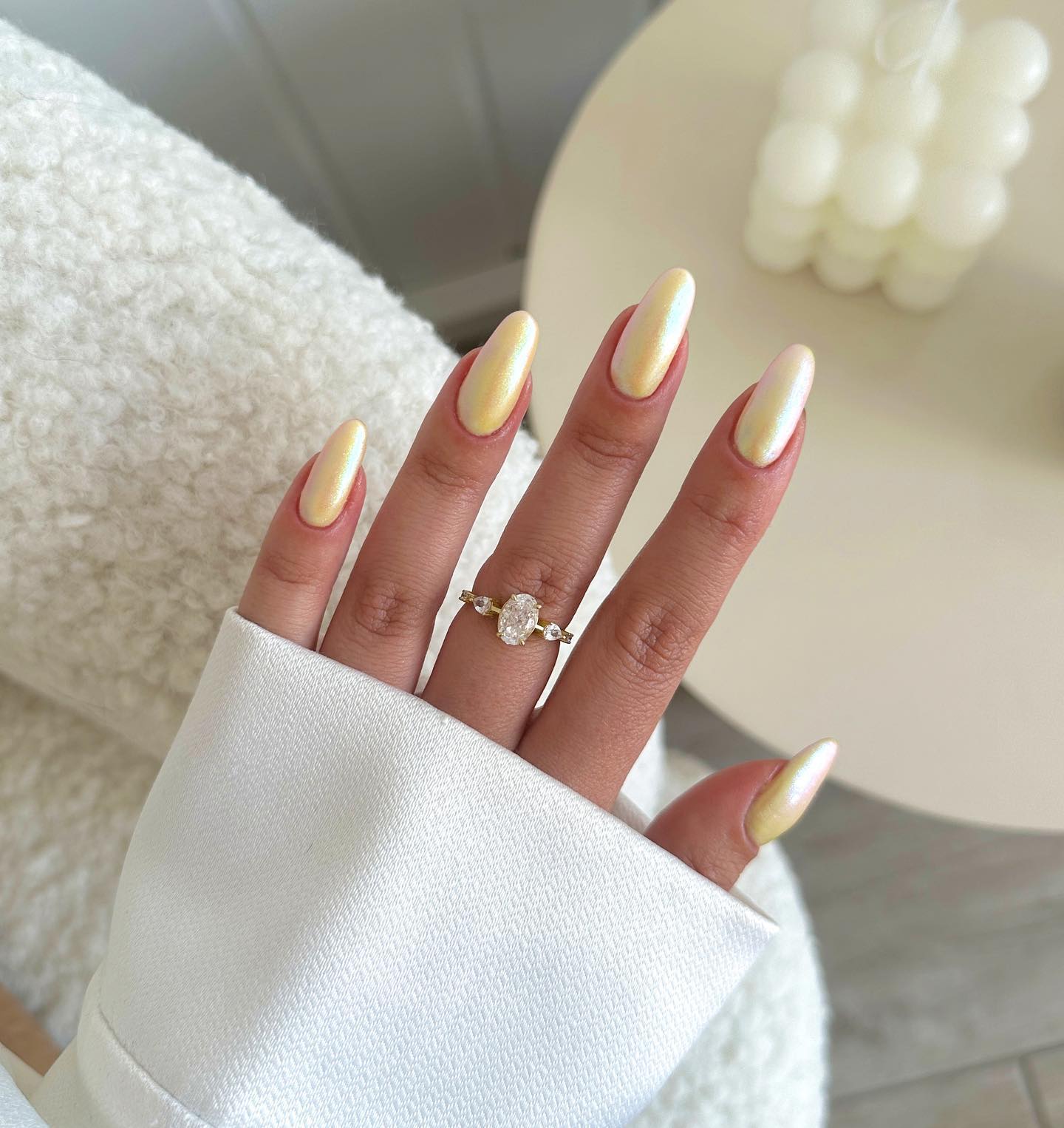 Adding a donut glaze to the French nails adds a lot of glam. Photo by @aniajarecka_
Yellow chrome nails from @naileditbeauty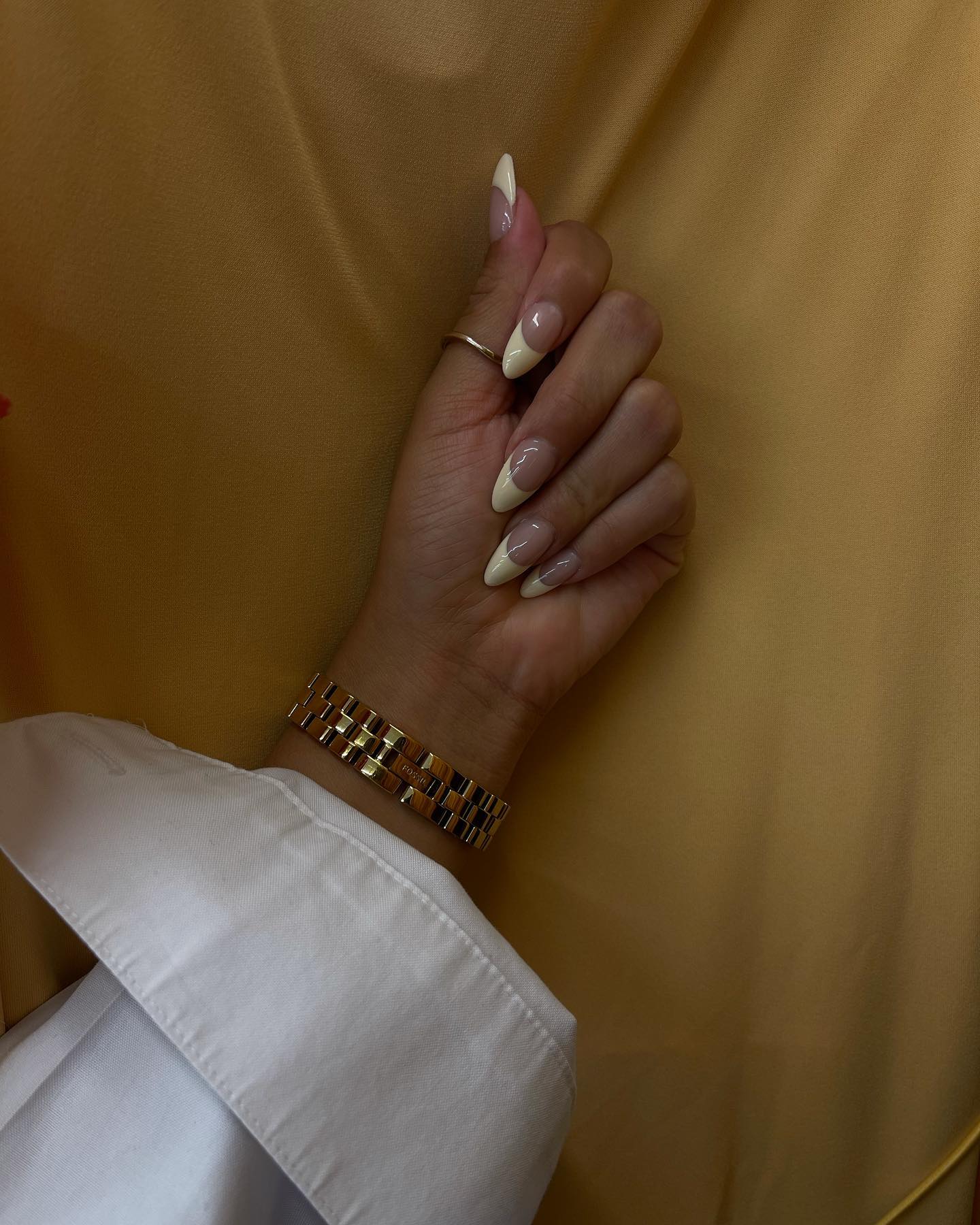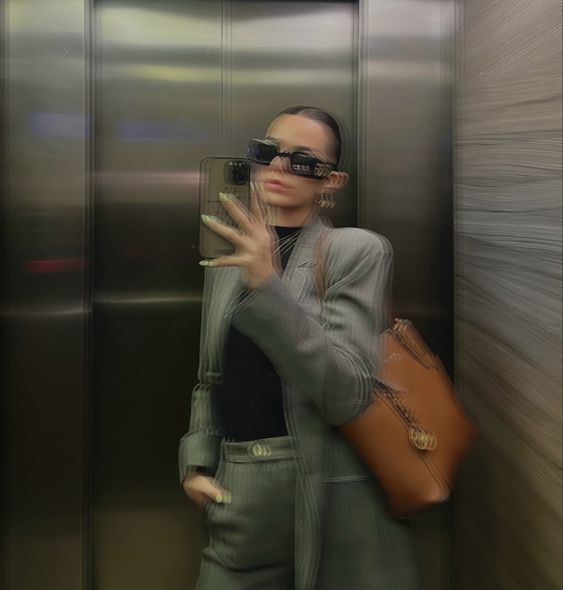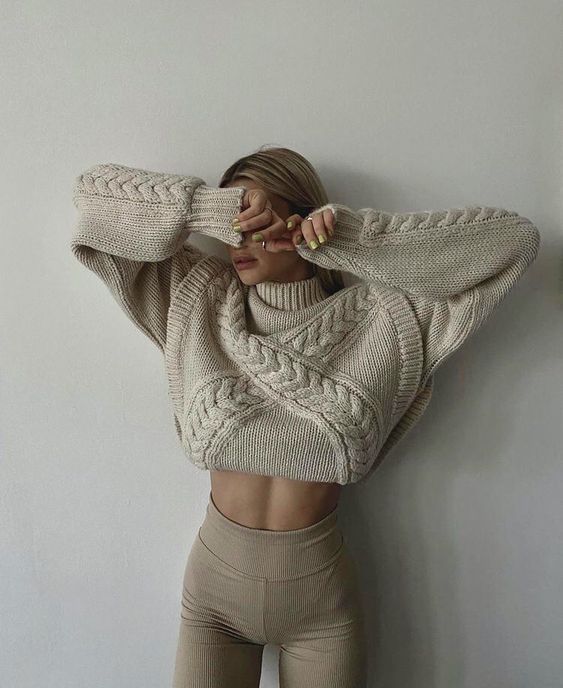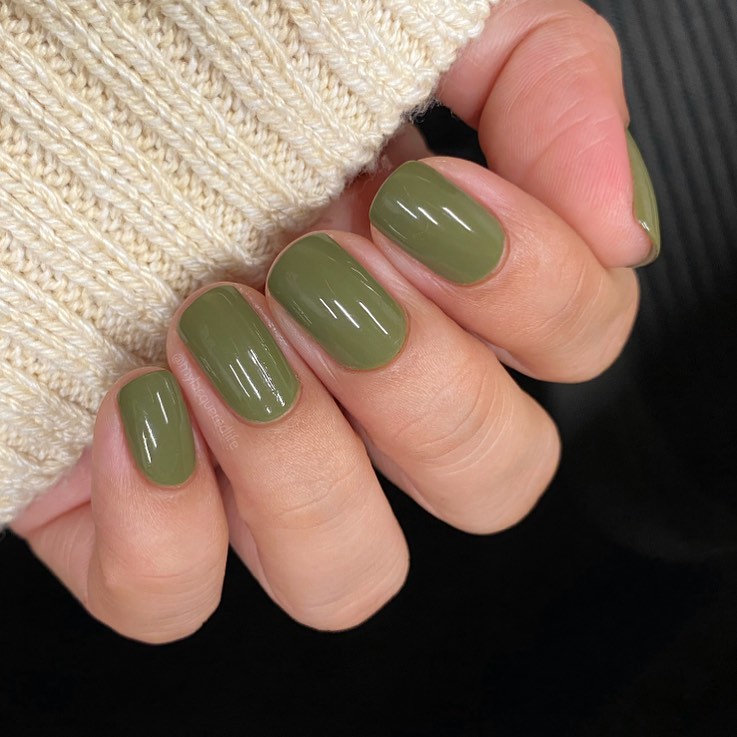 Photo by @mylacqueredlife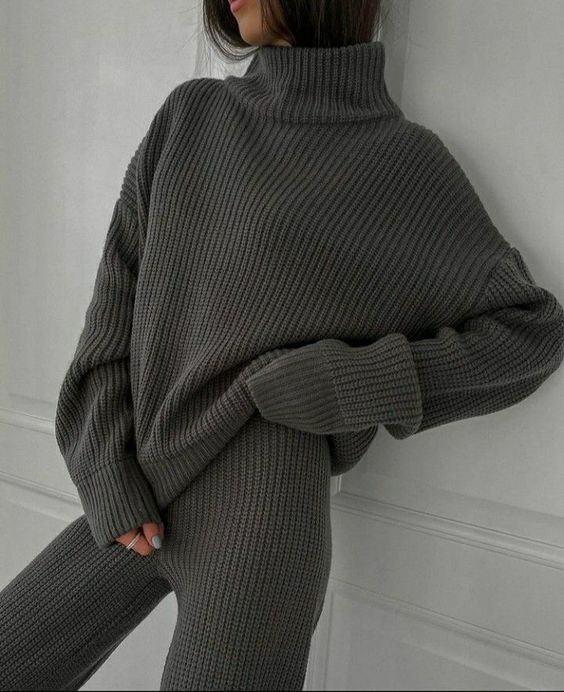 Neon yellow nails can still look classy. By @colorsbysassy
Military green knit outfit from @clarasll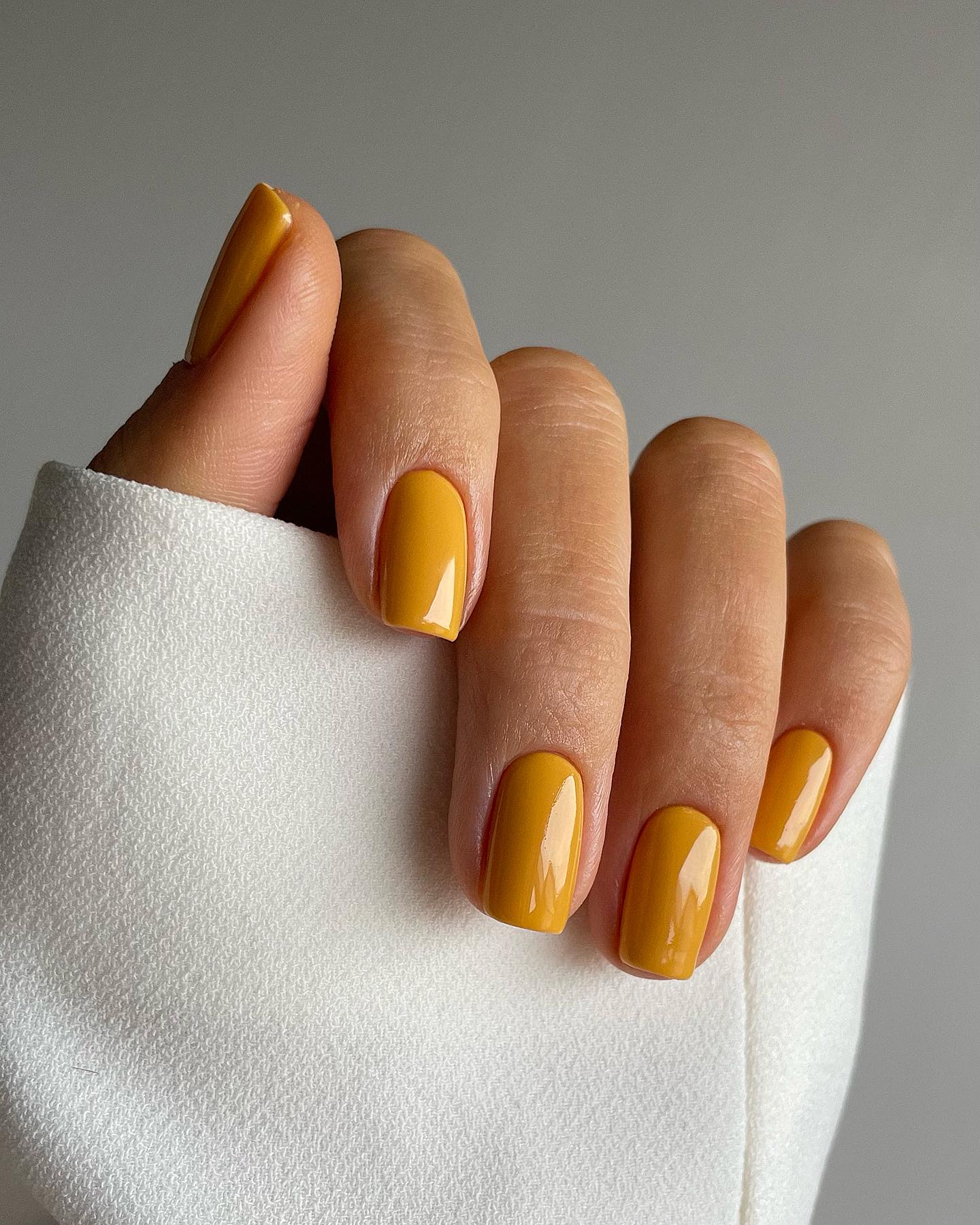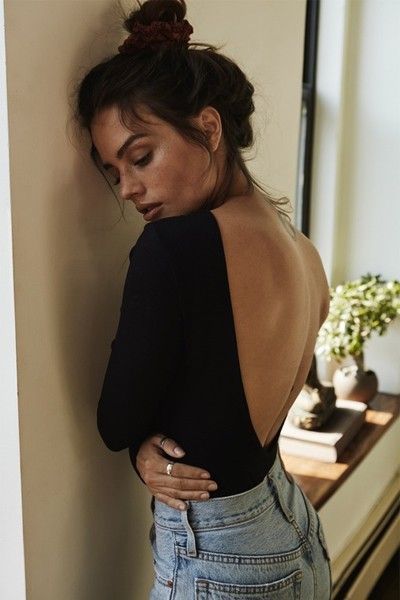 70s yellow by @samantharudge.beauty
If you are choosing rich girl nails for a party, try subtle hints of shimmer to add a luxurious pop of glamour. That does not have to mean a glittery top coat: Go for a metallic French tip. That's creative and classy at the same time.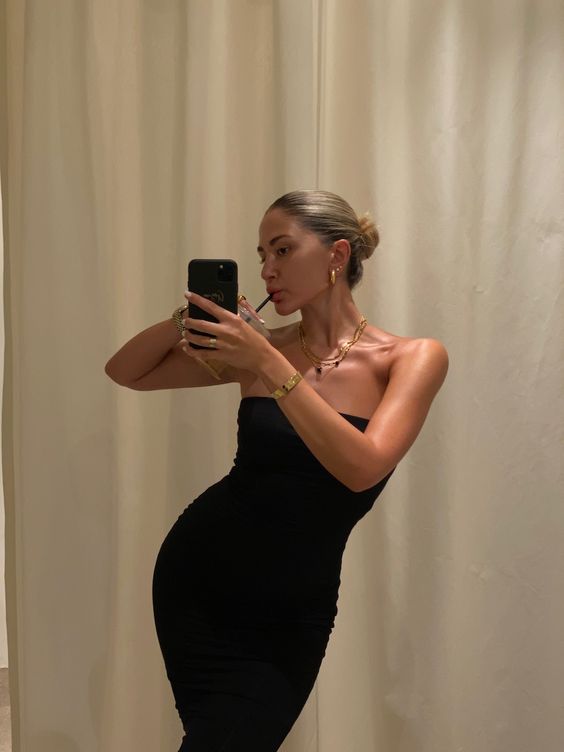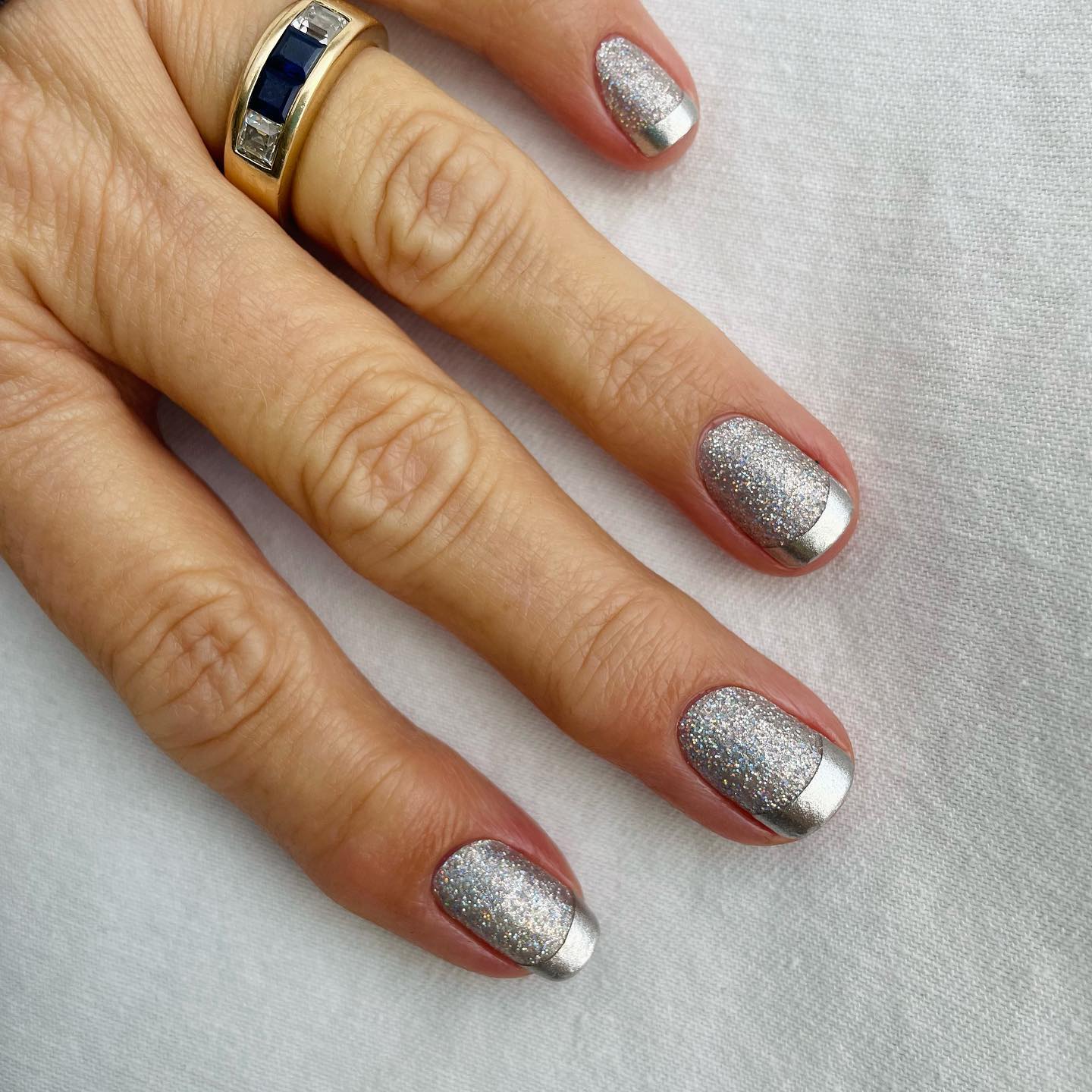 Silver on silver French mani. Photo by @jenprattseriousnailfreak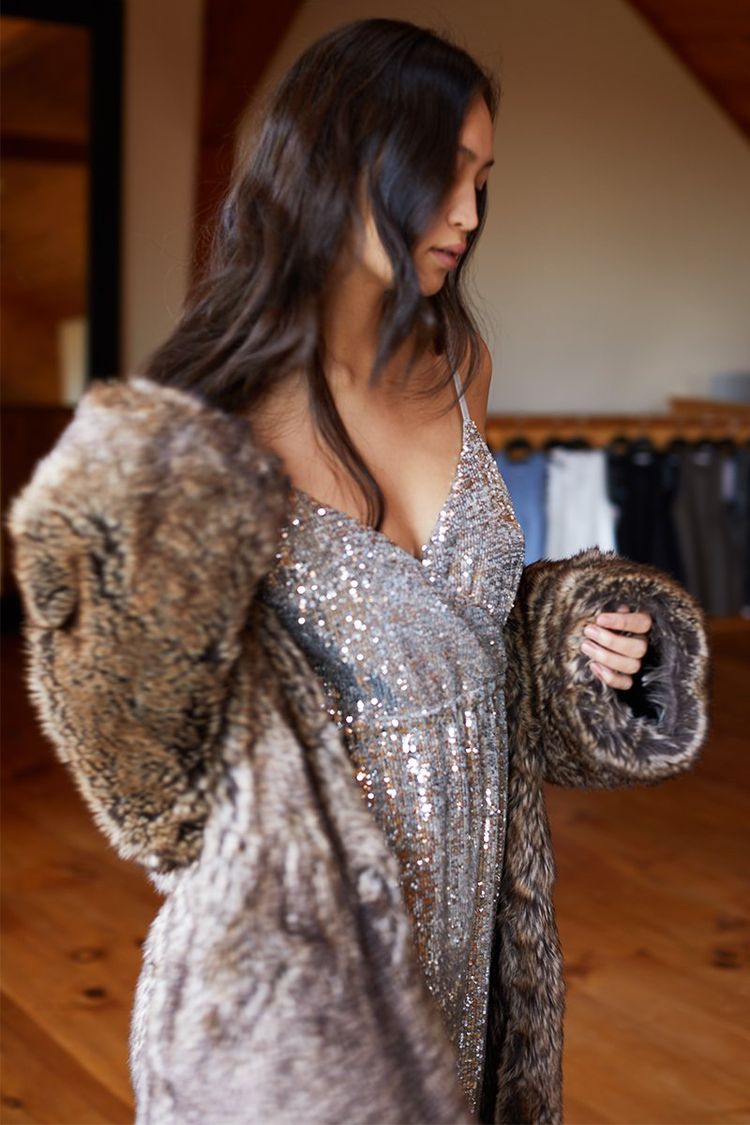 For your regular workday nails, maybe pick a semi-transparent nail lacquer with a hint of nude. This gives the appearance of classic French nails without all the fuss.
If you prefer a little more glitz, opt for a donut glaze top-coat that adds just enough bling to your manicure without going overboard.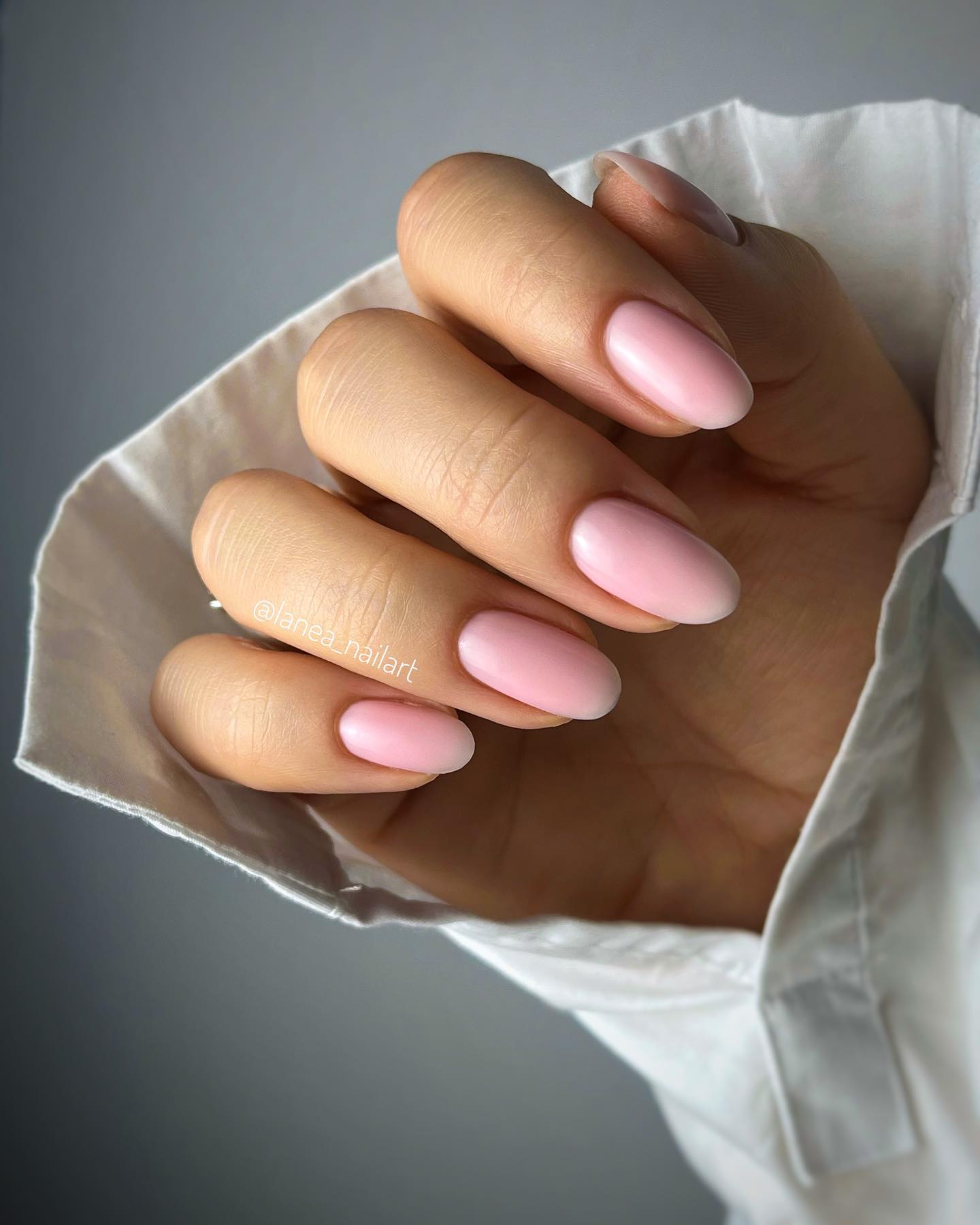 Classic light pink is always a good idea. By @lanea_nailart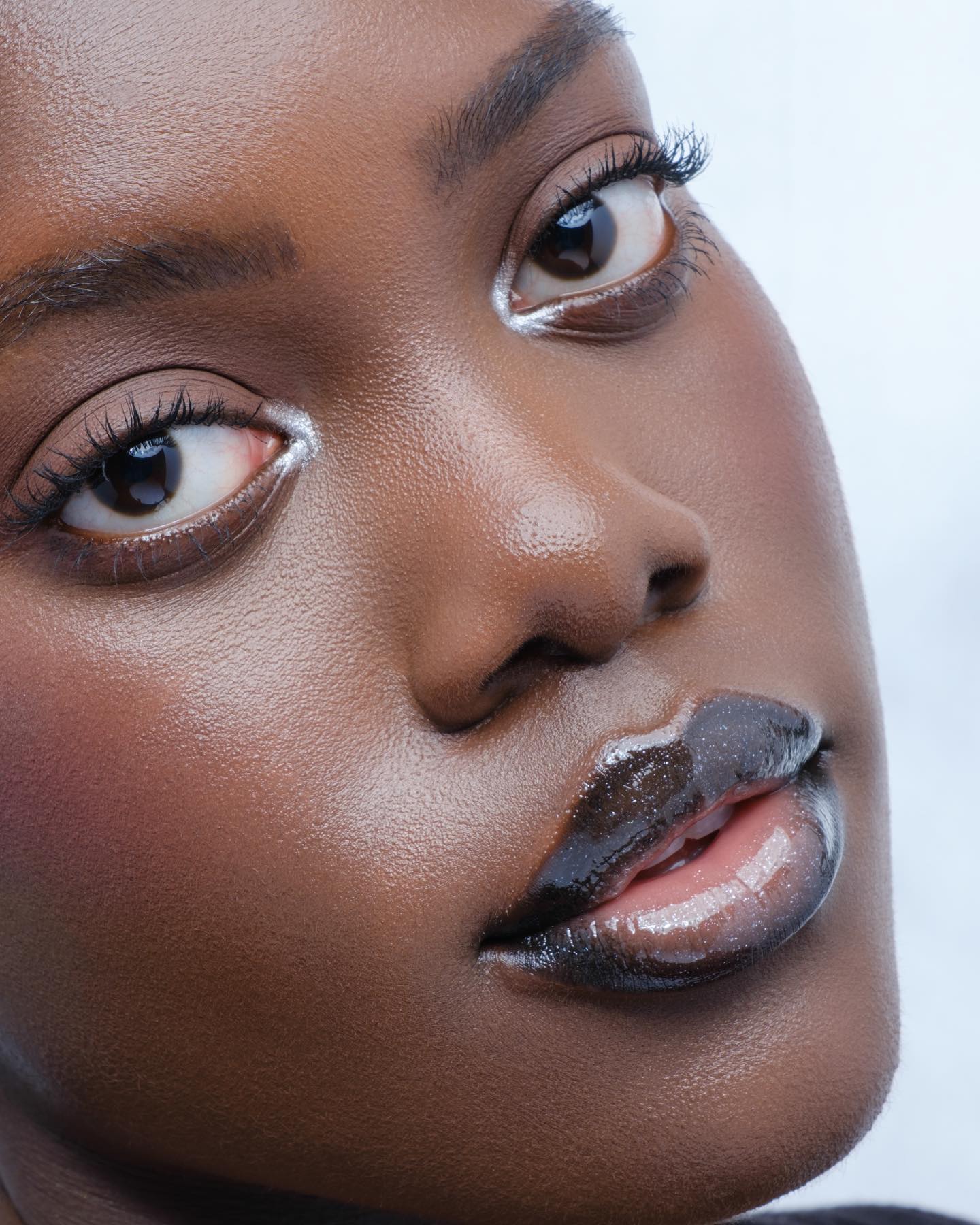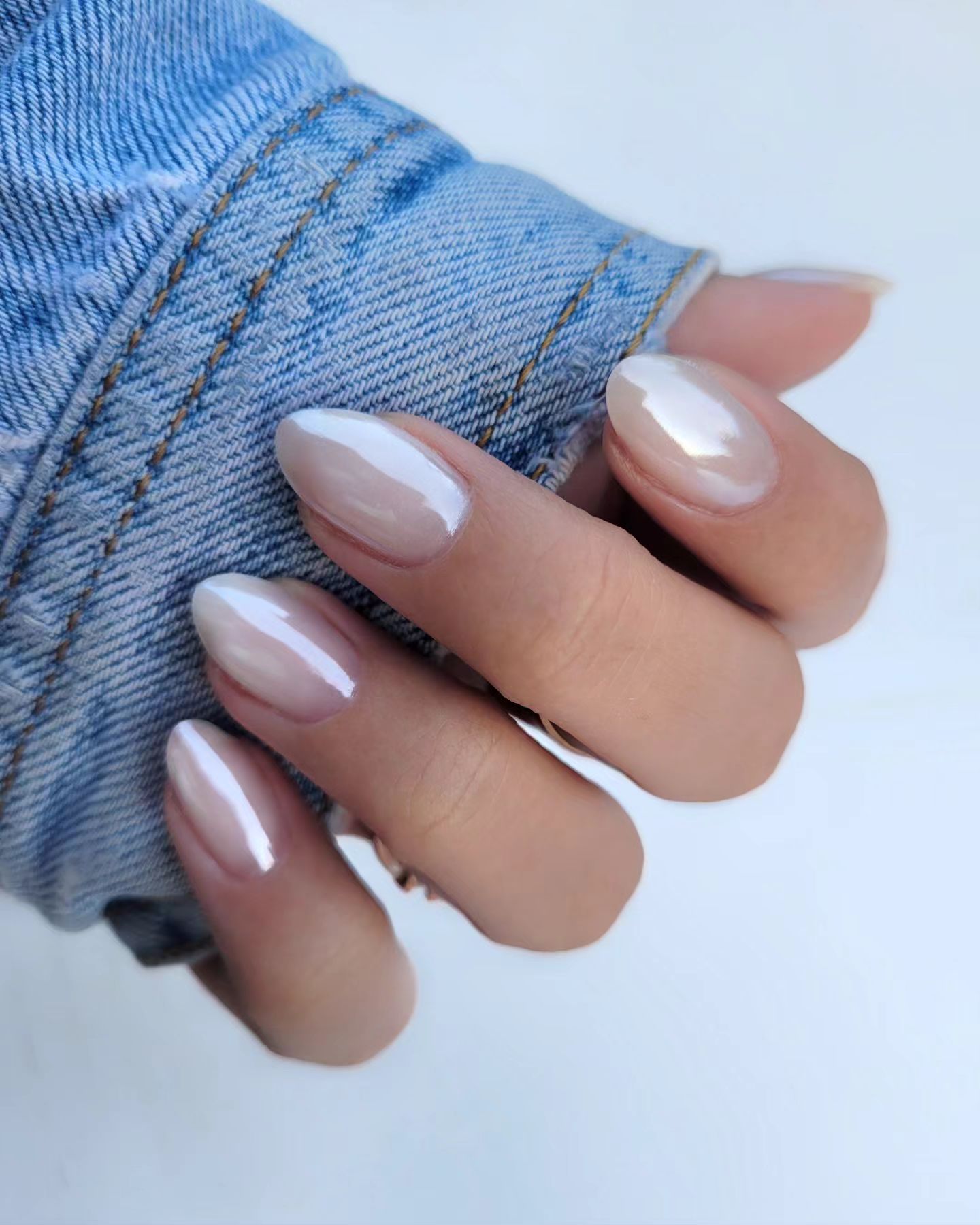 Makeup by @grimmfairyfaces for Shiseido
Pearl nails by @kasia_z_pazurem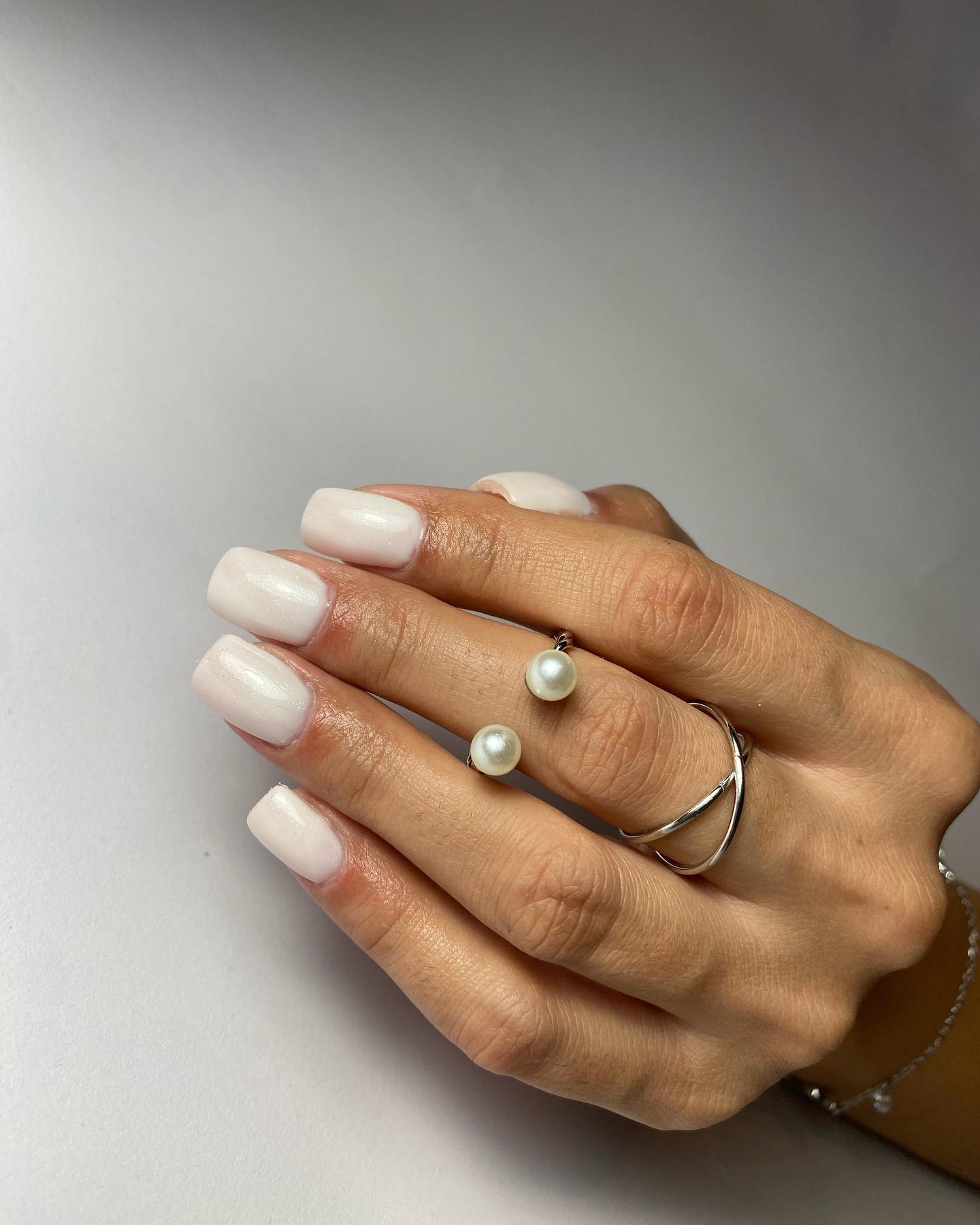 Milky white with a pearl glaze by @nailsby.antonia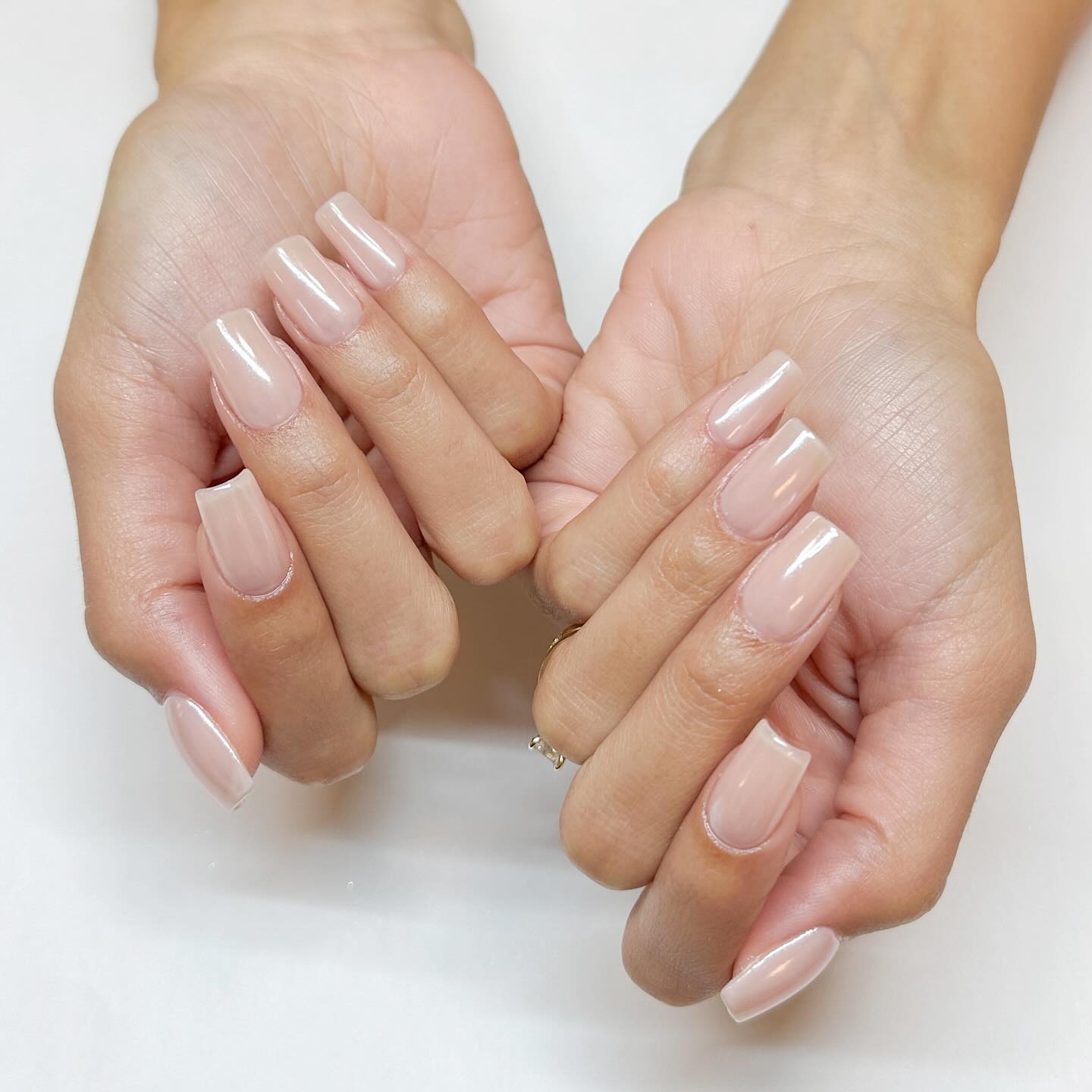 The perfect nude from @glossy.studios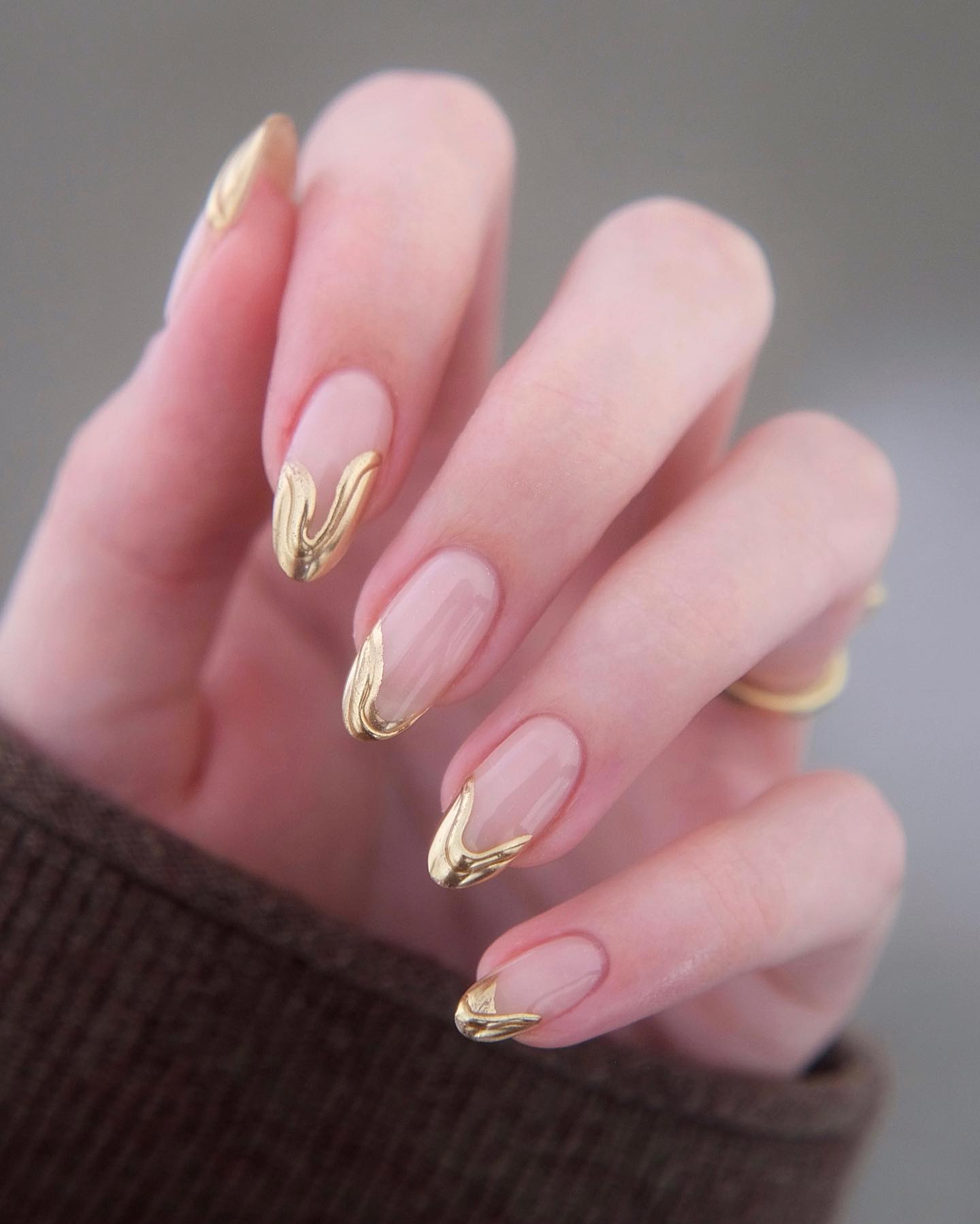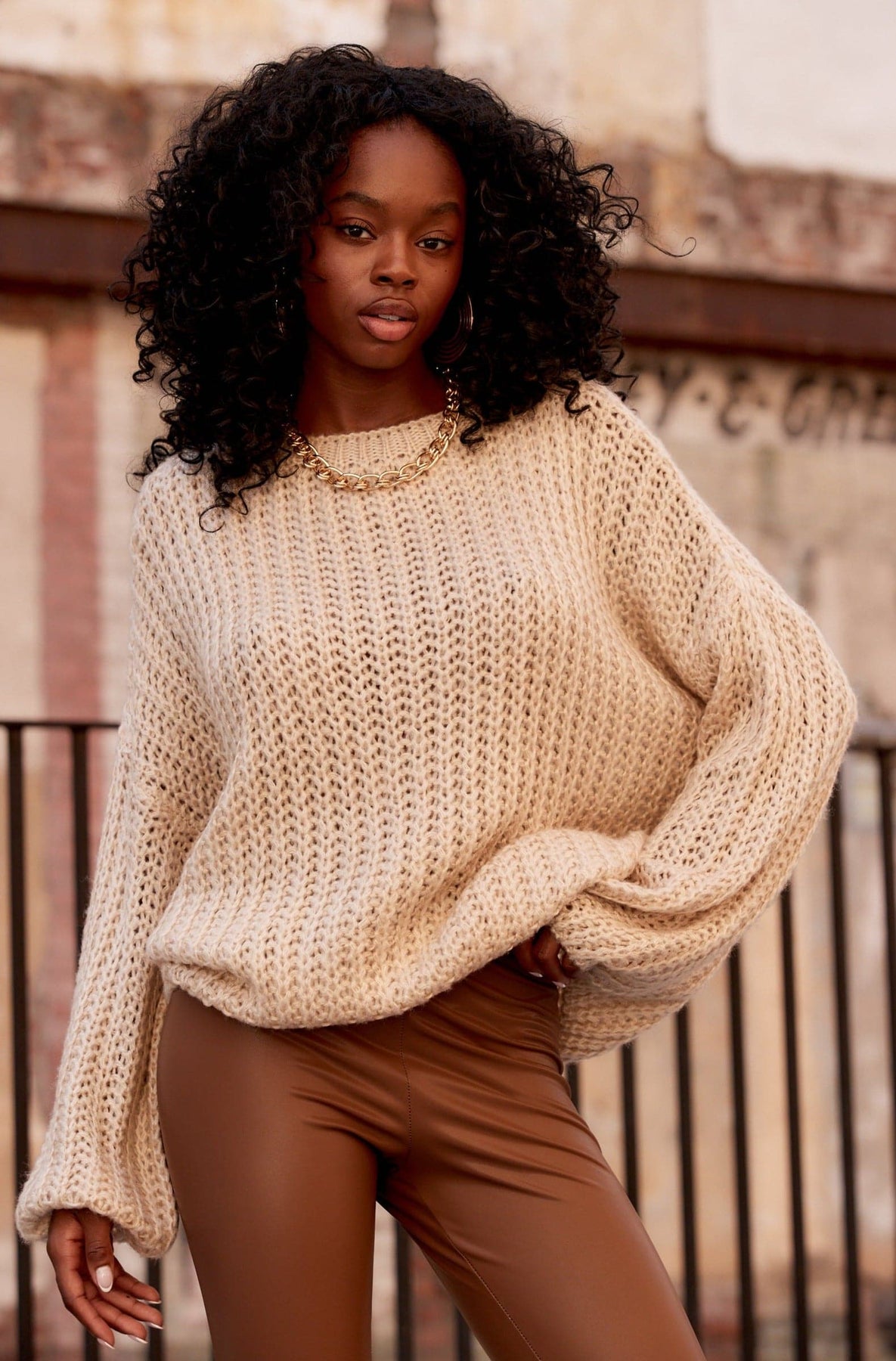 Frenchie in gold by @amberjhnails
Doing this at home? Why not - minimalist nails are that simple.
But let's not forget to mention that to get the posh look, you'll need to take time to prep your nails properly before applying your color.
Give your hands a good scrub, take care of your cuticles and file your nails so that their surface is even, with any ridges. Also, use a base and top coat to maximize the longevity of your look.
I hope you'll be able to rock the timeless look of a rich girl manicure this holiday season. With minimalistic elegance and timeless sophistication, this look will transform your nails into one of classic sophistication that will last through the day.
Transform Your World!
Discover an enchanted realm of beauty and luxury with this rich girl manicure inspo. Whether you're a princess, a CEO, or just someone seeking to dress up their everyday look, you can access a world of possibilities with this look.
Elevate any ensemble with a touch of classic sophistication and charm. With sophisticated understated, and elegant manicures, you can transport yourself to opulence without having to step outside. Let make up and nails be the gateway to your transformation. Unleash the power of simple elegance; relax, leave behind the mundane.
Embrace the luxury of understated and elegant rich girl manicure inspo and discover a world of beauty and enchantment.
---
Transform your look to a classic and chic rich girl style with the beautiful new manicure inspo of understated elegance. Get ready to be wowed with enchanting and glossy manicures that are surely to leave heads turning. Whether you love understated and sleek neutral nails or a pop of color, nothing says its luxe quite like a manicure. Get the chic rich girl look you always wanted and make it pop with a this nail inspo and become the ultimate fashionista.
Take your first step into the world of luxury with the chic rich girl manicure. Whether you choose soft pinks and neutrals, subtle glazes, or donut-coated nails, you'll effortlessly attain the look of a modern heiress. Accessorize with your favorite jewelry pieces, and you'll be ready to go!