Chic makeup for a pink outfit: Get Inspired
On 05/03/23 // Indie-beauty
Looking for makeup inspiration to go with your pink dress? Whether you're going out on a romantic date or attending a special event, the key to getting it right is to tone down the sweetness of pink with either a much darker color or a much lighter one. With the right accessories following the same schema, you will get away with pink even for some business meetings - and you would still be taken seriously.
All it takes is careful selection and a little bit of strategy, and you can create an aesthetically pleasing look that will bring out the best in your pink dress and highlight your natural beauty. Read on for some tips and ideas on how to do this!
Dark lip with a pink dress
Very dark cherry lipstick can be a great way to offset the sweetness of pink dresses and make them look more sophisticated.
The contrast between the pink dress and very dark lips will add depth and drama to your look that will be sure to stand out. At the same time this look is minimalist enough to pass for a day at work.
Start by prepping your lips with a lip balm or primer, then use a lip liner to line and fill in the lips.
You don't have to worry about going outside the lines too much - it can even add depth! Once your lip liner is done, top it off with a dark pink or reddish lipstick for an intense look. Finish by applying some clear gloss or shimmery gloss over the top and add a pink blush to your cheeks for an even more romantic look.
London smokey eye makeup with pink dress
First things first, the smokey eye is not a conservative look, nor a polished one. It's the look you would smudge on and then throw a black leather jacket over your pink dress. That's a way to get ready for the night without wasting any time.
The London Smokey Eye is a classic look that will instantly add sophistication to any pink dress. The shades of grey and smudgy black work together to create an eye-catching look without being overwhelming. The classic lip color to go with the smokey eye is the very, very light pink lip.
Elcie cosmetics
Risquey cosmetics
To achieve this look start by applying a light pink or beige eyeshadow all over the lid. Then use a medium shade of pink to add a hint of pink and define the crease. Using a black eyeshadow, line your upper lash-line from the inner corner all the way across. Finally, use a smudger brush to create a smokey effect by blending out the edges. Follow up with some mascara to finish off this look.
Minimalist look with a sheen
The great thing about highlighter with a pink sheen is that it can be used to enhance any makeup look. Whether you're going for a natural look or something more dramatic, a few dabs of this highlighter will give you an instant glow. When it comes to applying your highlighter, you can either lightly sweep it over your cheeks and nose or focus it on the high points of your face for a more sculpted effect.
Highlighter with a pink sheen is a great way to complement a pink outfit. Whether you're wearing a blush-colored dress or an all-pink ensemble, this makeup will subtly bring out the undertones in your look.
Also, it's super easy to wear this makeup for the day and then just add a dark lipstick for the evening.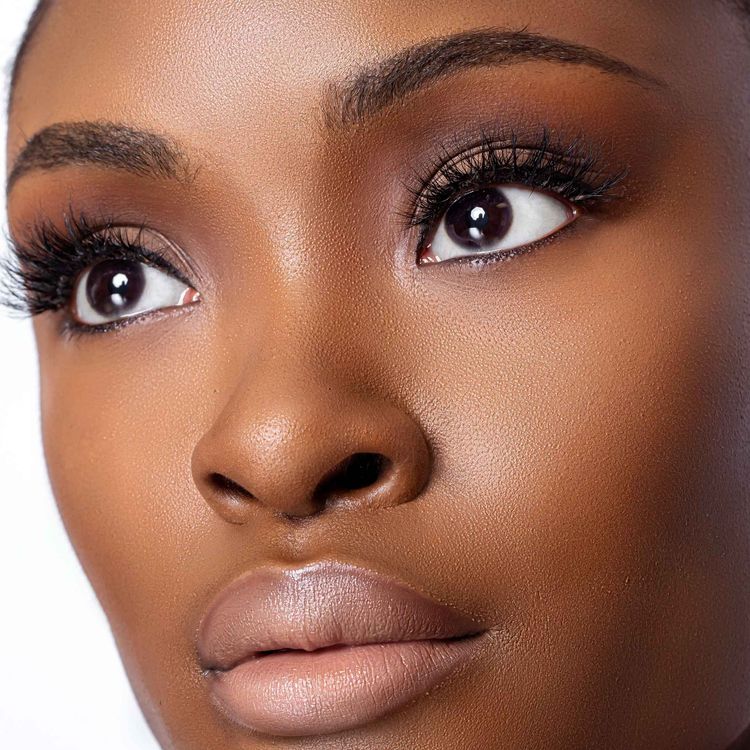 These makeup ideas paired with your pink dress are sure to make a statement. Whether you wear them during the day or night, they will help bring out the best in pink and highlight your beauty!
Now that you have some ideas on how to wear makeup with pink dresses, why not create something unique? Experiment and be creative - after all, there's nothing more beautiful than finding your own unique style. With these tips in mind, you are sure to get the perfect pink dress look!